During the school year, K-8 students can get no-cost, walk-in, one-on-one homework help in Reading and Math at the Cincinnati & Hamilton County Public Library for the 2023-2024 school year:
Avondale: Monday – Thursday, 3-6 p.m.
Cheviot: Monday – Thursday, 2:30-5 p.m.
College Hill: Monday – Thursday, 2:30-5:30 p.m.
Deer Park: Monday – Tuesday, Thursday – Friday, 3-6 p.m.
Delhi Township: Monday – Thursday, 3-6 p.m.
Forest Park: Monday – Thursday, 3-6 p.m.
Groesbeck: Tuesday – Friday, 2:30-5:30 p.m.
Harrison: Monday, Wednesday, 4-8 p.m., Friday 2-6 p.m.
North Central: Monday – Thursday, 3:30-6:30 p.m.
Norwood: Monday – Thursday, 3-6 p.m.
Price Hill: Monday – Thursday, 4-7 p.m.
Reading: Monday – Thursday, 3-6 p.m.
St. Bernard: Monday – Thursday, 2:45-5:45 p.m.
West End: Monday – Thursday, 3-6 p.m.
Westwood: Monday – Thursday, 2-5 p.m.
Homework Help and Tutoring Online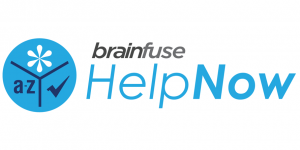 Students (kindergarten through adult) can get no-cost, live online homework help, skills building, writing assistance, test prep help, FAFSA application help, and more from expert tutors on Homework HelpNow.
Live help is available from 2 p.m. – 11 p.m., 7 days a week. If you haven't used the service before, please read through the Homework HelpNow FAQs.
Homework Help is made possible through the generous support and underwriting of The Library Foundation and the Charles H. Dater Foundation.
Library Resources and Datebases
The Library has databases just for kids—from preschool to high school—on every school subject. To find these resources, visit the online kids pages and teen pages.
For parents and educators looking to encourage your child's reading skills, check out a few of our favorite databases.
Novelist K-Plus
Novelist is a handy tool for those looking for their next read. Search by age level, interest, author, or subject matter to find reviews of books. The site also includes information on reading levels, Lexile, and similar authors or titles.
OverDrive Kids
Kids can access eBooks, eAudiobooks, magazines, and videos through Overdrive's online catalog. Titles are available for all reading levels—from picture books to chapter books.
Scholastic Book Flix
Great for preschool to early elementary students, Scholastic BookFlix is an easy to navigate database that pairs an animated storybook with a nonfiction book on an array of topics. The books also come with games intended to boost vocabulary and comprehension. Kids can read the stories themselves, or listen along as someone narrates the text. For educators and parents, lesson plans are available on each book pairing.
Tumble Books
For preschoolers through sixth graders, Tumble Books has hundreds of titles in read-along, animated, and eBook formats. They also have games, puzzles, and graphic novels available. Their "Common Core" tab is handy for educators and parents looking to find titles for specific educational standards and lesson plans. For visually impaired kids, kids with dyslexia, or reading delays the audio options are great.