Many homeschool families are asked the popular question, "How are your kids so well socialized?" and the answer is quite simple: with the help of our village.
Great Wolf Lodge in Mason has extended their open-arm-welcoming to local families seeking a fun, safe place to learn and socialize during their Homeschool Days.
Yes, you can make an indoor water park hotel an educational experience! Science water play, Bingo Math sequencing, Literary Arts story time, crafts and yoga keep the kiddos engaged in educational fun. Oftentimes, they don't even realize they're in "school!" Great Wolf Lodge has mastered children's activities through holiday-themed events and daily activities.
Each month, Great Wolf Lodge blocks an entire week for Homeschool families to enjoy the woodland-themed hotel at a deeply discounted rate. A family suite starts at $129 and includes wristbands to the water park with no resort fee! Upgrade to a Wolf Den or Kid Cabin for an additional fee- your little ones will love the bunk beds!
Great Wolf Lodge is famous for their indoor climate-controlled water park complete with a huge multilevel splash pad, toddler slides, wave pool, lazy river and adult/family slides. The crowds during Homeschool week are light while school is in session. You'll feel safely distanced from others while still socializing with new friends. Grab a bite to eat in Buckets Craveables without leaving the water park!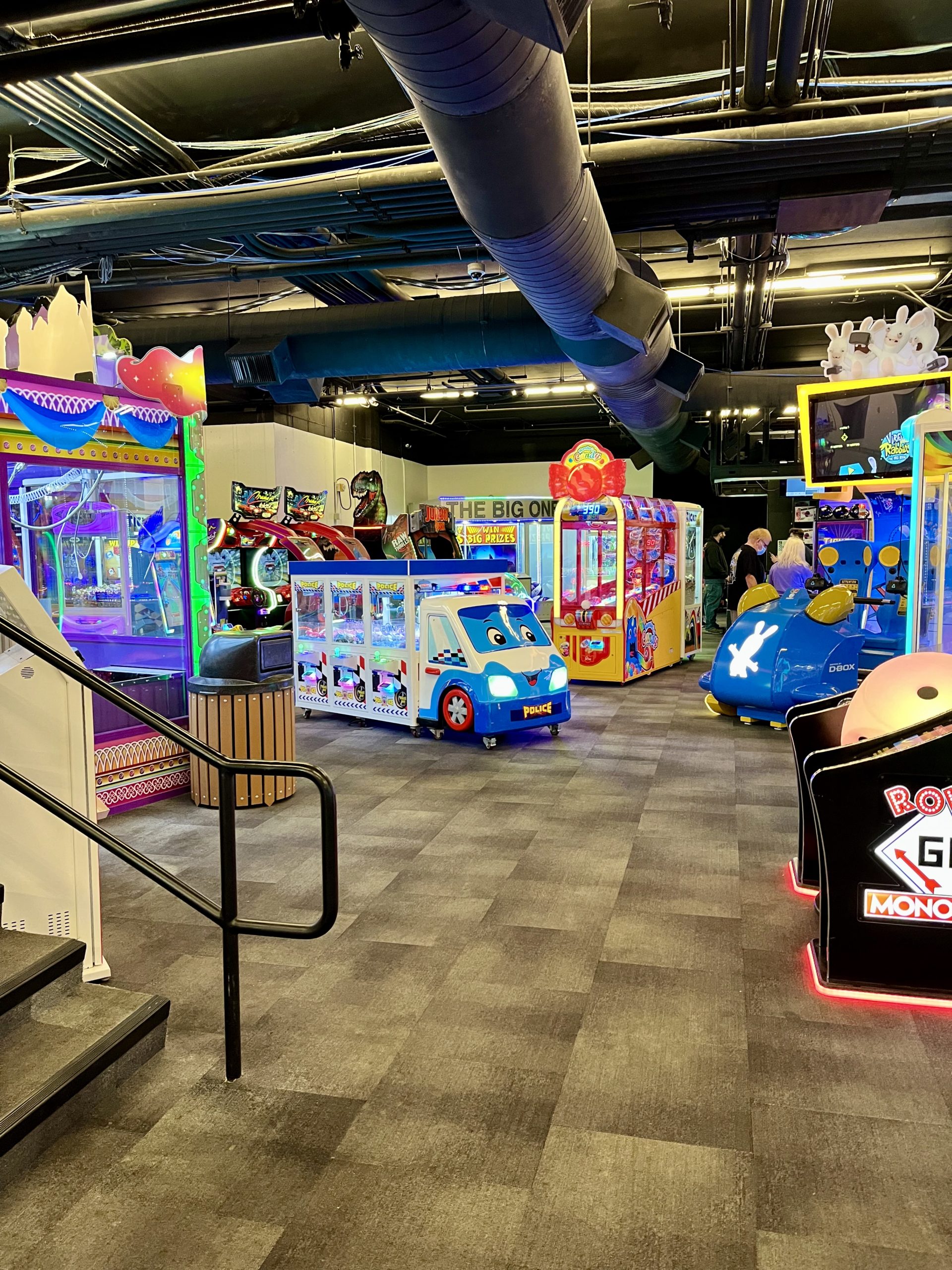 Fun experiences and events change seasonally but always include the oversized Northern Lights Arcade with tons of awesome prizes, Howl at the Moon Glow Golf, Ten Paw Alley, Build-a-Bear Workshop and Oliver's Mining Sluice. Download the GWL app for daily dining, attraction, event and shopping details and hours.
2023-24 Homeschool Days:
September 17-21, 2023 2309HOME
October 22-26, 2023 2310HOME
November 5-9, 2023 2311HOME
December 10-14, 2023 2312HOME
January 22-26, 2024 2401HOME
February 5-9, 2024 2402HOME
February 26-March 1, 2024 2403HOME
April 22-26, 2024 2400HOME
May 13-17, 2024 2405HOME
August 25-29, 2024 2408HOME
September 15-19, 2024 2409HOME
October 20-24, 2024 2410HOME
November 3-7, 2024 2411HOME
December 8-13, 2024 2412HOME
There are a limited number of rooms available. Rate will be first come first serve so get your reservations in!
Fun Tips:
Request an early check-in of 1pm, if your room is ready you can head on up. Simultaneously, if your room is not ready, pack a small bag of swimsuits to enjoy the water park until you can explore your room. On the day of checkout, enter the water lodge before 11am to extend your time in the 84 degree park. Bring your own towel to avoid a fee.
Stop in at Buckhorn Exchange for your complimentary Wolf ears and enjoy a calm, affordable night or two with other Homeschool families during Homeschool Days at Great Wolf Lodge. Remember, learning can be super fun and different from a traditional desk!
Great Wolf Lodge is located at 2501 Great Wolf Dr, Mason, OH 45040.